What is the Advanced Air Quality System?
Advanced Air Quality Systems have the proven capacity to outperform low-sulphur fuel alternatives such as MGO, providing overall cleaner air emissions in a way that is safe for ocean environments.
Using this system:
Removes 99% Sulphur
Removes > 50% of particulate matter
Reduces 10% of Nitrogen Oxides
The Advanced Air Quality Systems installed on board a cruise ship allow it to comply with the upcoming IMO 2020 global sulphur regulations.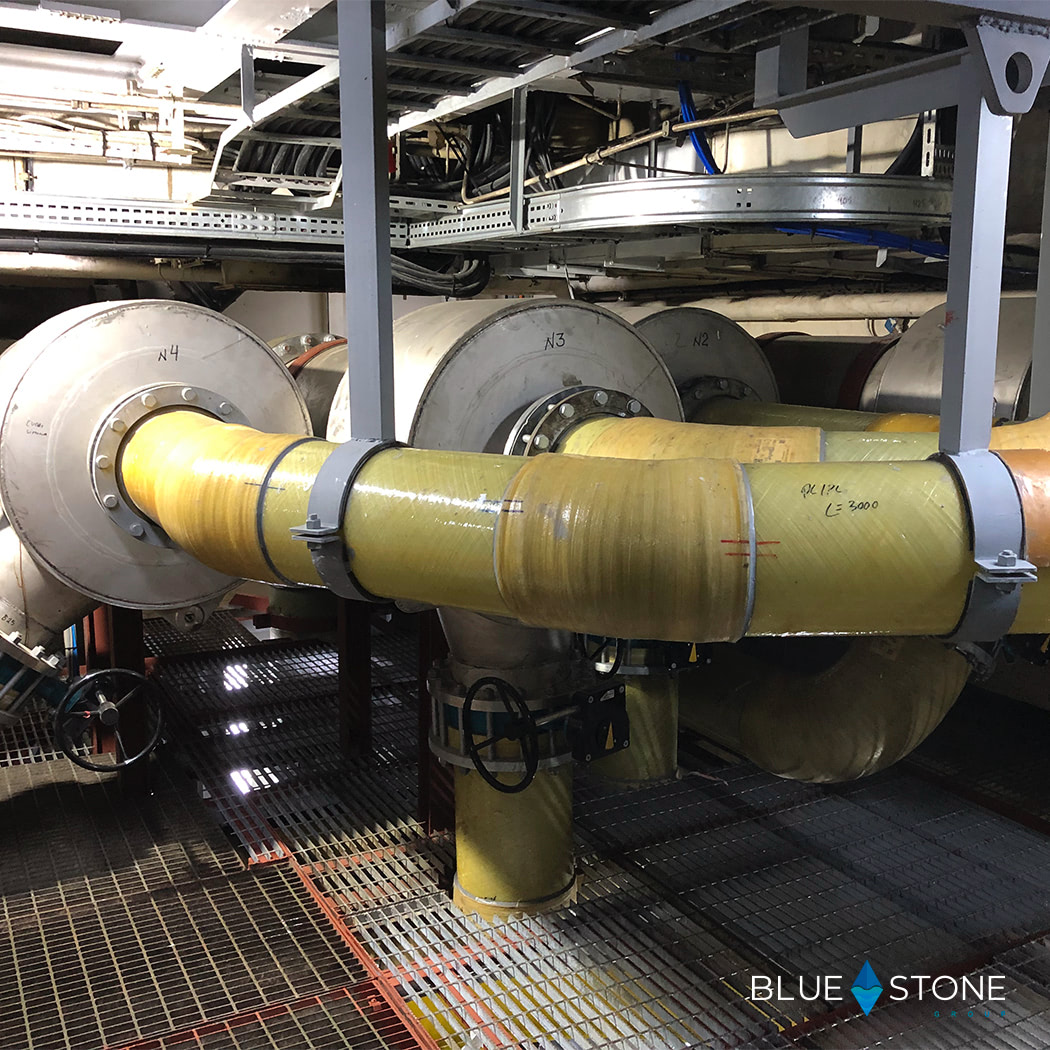 Pacific Explorer AAQSs Project
On board the M/V Pacific Explorer, Bluestone's team carried out the installation of four AAQSs (1st phase during the ship's operation and the 2nd during drydock), a preliminary test and assistance during commissioning.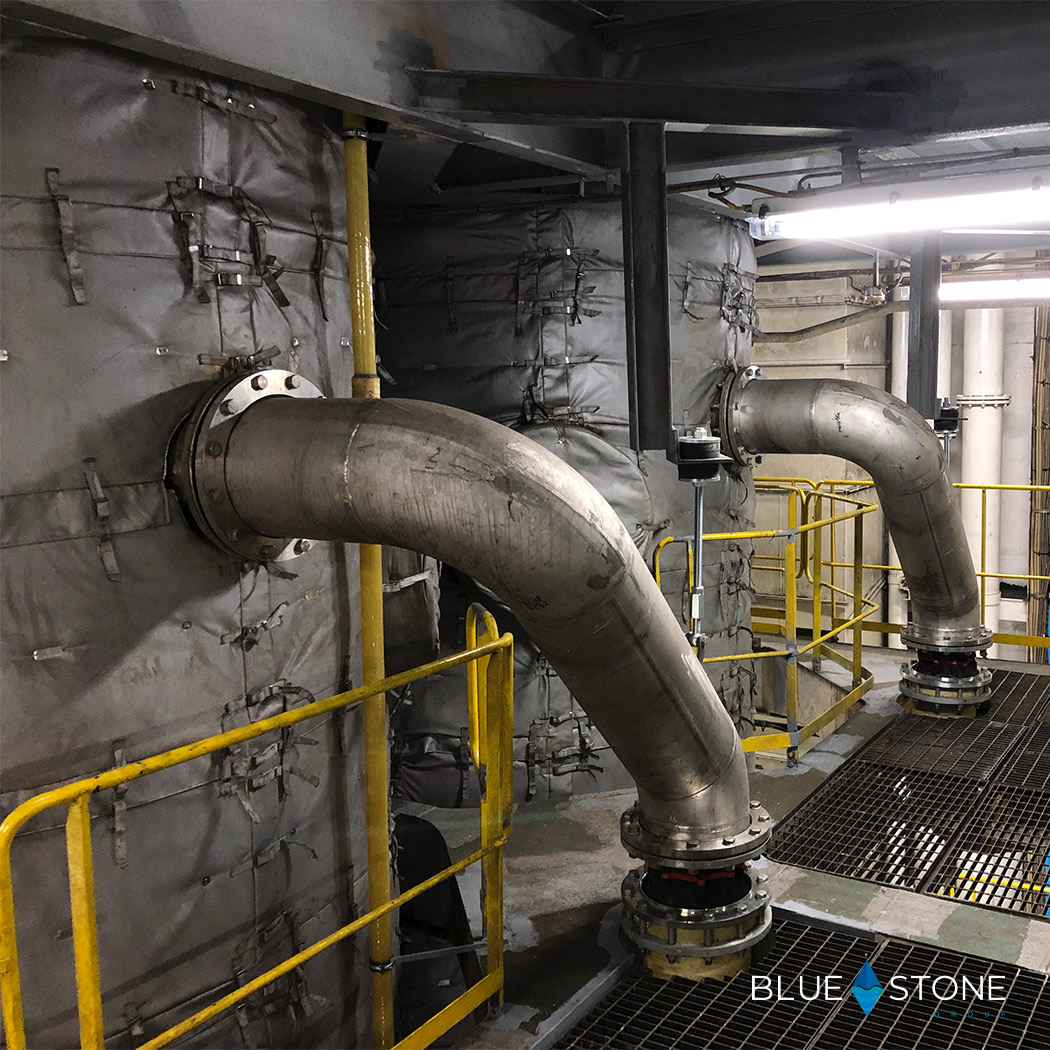 What were the main activities of this project?
Removal of incinerator B
Access route preparation, interference removal/restoration
Sea chest installation including vent and blowdown lines
Sea Water Strainers and Manifold installation
Installation and connection of all associated valves and fittings for the scrubber systems, four Seawater pumps, four Dilution pumps including motors, four Sea water fine automatic filters and four mixing pipes
Water monitoring equipment and sensors
System control panels and PLC
Wash water filtration system on DG1 and DG4
All Piping as per Ecospray P&iDs
Demister washing system
Exhaust condensate drain line
Gas Analyser
Installation and connection of one MGPS System and two Water fuel emulsion modules (IPCO)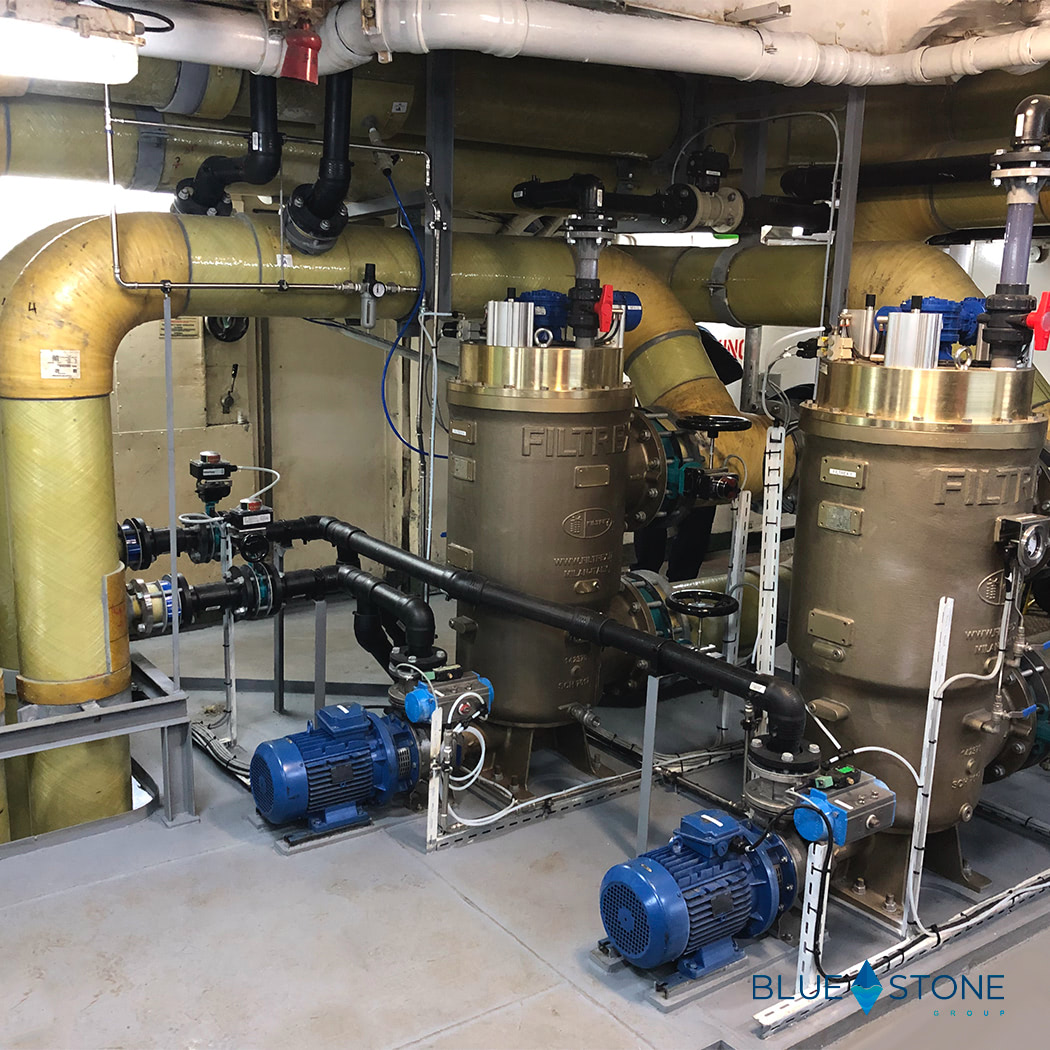 The main challenges
Coordinate with the ship's personnel to ensure that the ship is always operational and safe
Manage logistics
Carry out a thorough inspection that allowed for the identification of any interference with the ship's vital systems
How did the Bluestone team face these challenges? Bluestone Company is made up of a qualified team of technicians who,  prior to starting their work on board, studied the feasibility of the project, carried out a detailed inspection of the premises where the system would be installed, created a full design, and planned the work and logistics (manpower and material). Only after completing all of these steps did they follow through with the installation of the system.
One of the company's values is to ensure high quality and maintain a ship's operation during the ongoing work. To achieve its high standards, Bluestone carried out a visual inspection & non-destructive test (NDT) of welding seams on the sea chest and on all critical system components.
Bluestone's achievements
The brilliant work carried out by the BS team convinced Carnival Corporation to confirm their collaboration once again, by entrusting other projects to the Bluestone team .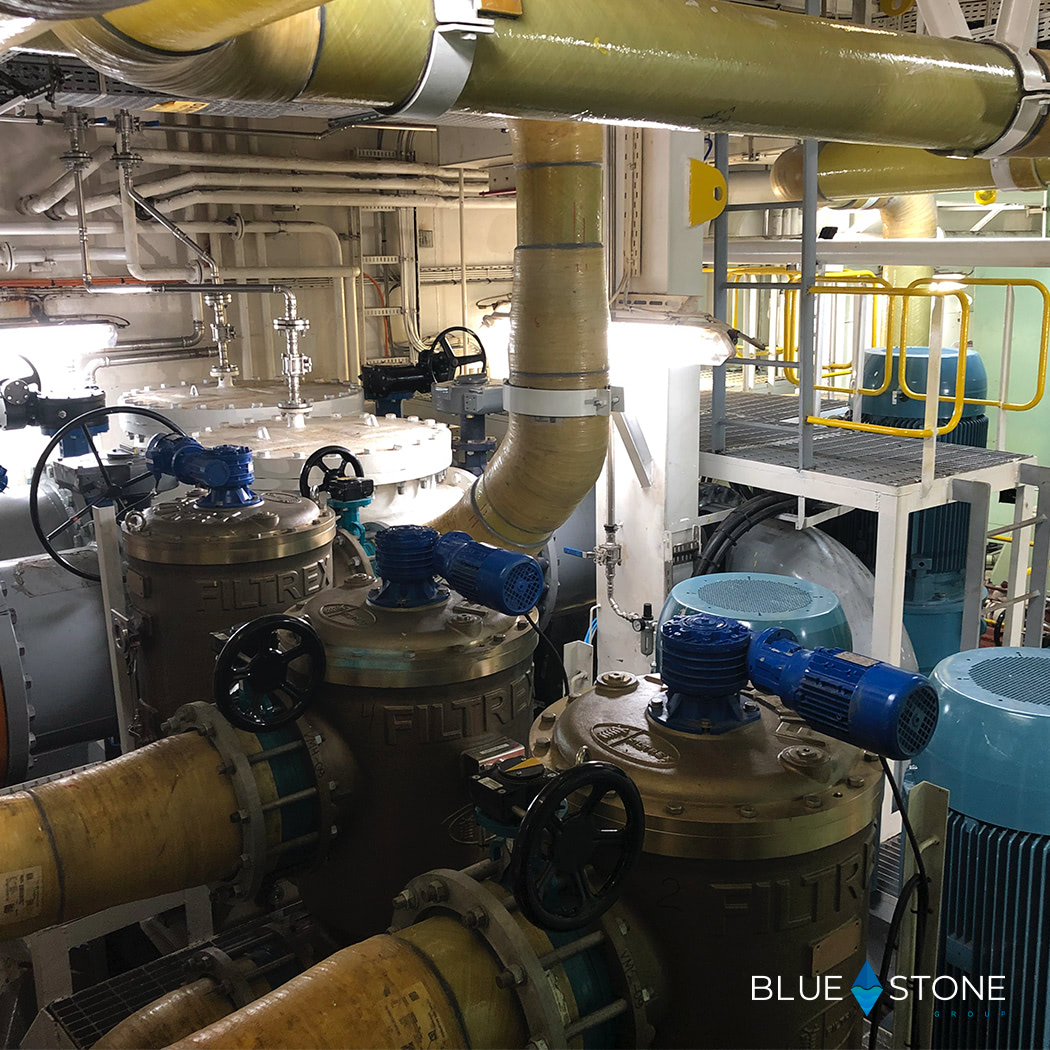 Key figures:
4 month installation
3130 project management WH
29328 Manpower WH
600+ meters of GRE pipes
17+ kilometers of electric cables
23 material shipments on board