Bluestone Group is a global provider of marine technical services with vast experience in delivering major upgrade projects, and strong focus on clean and innovative technologies.
Through years of on-field experience we have redefined the art of on-voyage interventions to minimize off-hire and guarantee higher quality standards compared to shipyards.
We are a proactive team of industry professionals with experience in project execution and site management, naval architecture, marine engineering, marine warranty, marine representation, and operations management.
We understand every project process thoroughly and provide whatever level of service required, from delivering multi-layered turn-key solutions to simple onsite assistance or technical advisory.
Our portfolio includes several levels of technical servicing, including engineering, on-site supervision, technical advisory, or repair and maintenance teams.
Bluestone group has a division dedicated to the wind energy and offshore renewables market deploying our skilled workforce to projects on an international scale UK, Europe and Asia for further information please visit the offshore renewables page
Our Values:
Safety, Quality, Timely Execution, Business Ethic, and Project Optimization.

Accomplishing challenging projects and meeting deadlines while focusing on safety and quality.
We optimize outcomes with meticulous execution, advanced project management, technical innovation, and top-notch design skills.
We aspire to be the first number to dial when you have a technical problem to deal with.
Safety starts with us and is at the core of our values – Bluestone is built to be resilient, to be consistent in quality and to continuously improve in the way it operates.
Health and Safety
We pledge to provide and maintain a healthy and safe workplace and work towards an accident-free workplace 365 days of the year.
We recognise that our work involves risks, but we also know that risks can be controlled and mitigated by safety management and risk assessment. If incidents occur, we share the lessons learned to avoid recurrence and improve our practices.
We focus on risk prevention, enhanced human factors, and safety training, since people are our most important asset. We promote a workplace culture of tolerance towards others and ask our teams and subcontractors to be absolutely committed to meeting our standards.
We comply with the required Health and Safety standards. In Offshore Renewables our team is GWO certified.
Quality
We are committed to delivering the highest quality services and we have learned how to achieve this based on our vast experience in understanding customer needs. We have set a target and constantly monitor it through our ISO 9001:2015 accredited Quality Management Systems.
We recognize the importance of suppliers and work with them to improve the quality of their services to us.
We meet all statutory requirements and take into account the effect of our actions on the environment. We take pride in focusing on retrofits of clean and innovative technologies and contributing to the improvement of vessels' carbon footprints.
We protect customers and ourselves with world-leading insurance coverages for general & product liability, global ship repair liability, professional indemnity and accidents.
To review our safety records feel free to contact us.
Our founders are just the tip of the iceberg of a wider global organization that is highly educated, highly experienced, and continues to develop skills which strive for excellence and customer satisfaction.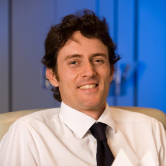 MSC in Naval Architecture in Genoa and MBA2 at LBS and Columbia Business School. RINA Fellow Member and member of the EU engineering council.
After a decade in ship management at SBM Offshore, Costa Cruise Line and V.Ships, Matteo turned his focus to managing transformational refits of cruise vessels and offshore assets.
Stepping up for various management roles in the last decade, Matteo has played an essential role in the growth of the Marine Technical Services of V.Group, whose product portfolio includes: engineering, repair & maintenance, diving services, condition monitoring, condition surveying, training and NB supervision.
Born in Genoa – a city which holds a special relationship with the sea in all of its forms – Matteo co-founded Bluestone to fulfil his dream of entrepreneurship and is excited to be a part of the industry's growing decarbonization efforts.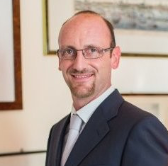 An executive MBA at Bocconi SDA and MSC in Naval Architecture and Marine Engineering in 1999.
Giuseppe has years of experience in managing leading shipyards in Italy and its surroundings.
In 2012, Giuseppe joined Seatec Repairs in the role of Managing Director and transformed the company from a pure blue-collar provider into a world-leading solution provider for retrofits, repairs and maintenance. During his last years at Seatec, Giuseppe led a team of over 100 people based in 4 continents.
Giuseppe combines unique hands-on experience in ship repairs, drydocking and refits at leading major shipbuilding yards with great management skills and a proven track record of successfully managing service organizations in the maritime industry.

Originally from Sicily, Giuseppe loves the sea and the act of making ship repairs. He is looking forward to grow Bluestone and its team to new and higher levels of excellence.