On board the M/V Costa Fascinosa, Bluestone carried out the installation of two Ecospray DeSOx Systems on DG#2 & DG#5 exhaust lines, performed their preliminary tests and provided assistance to the customer and system manufacturer during commissioning.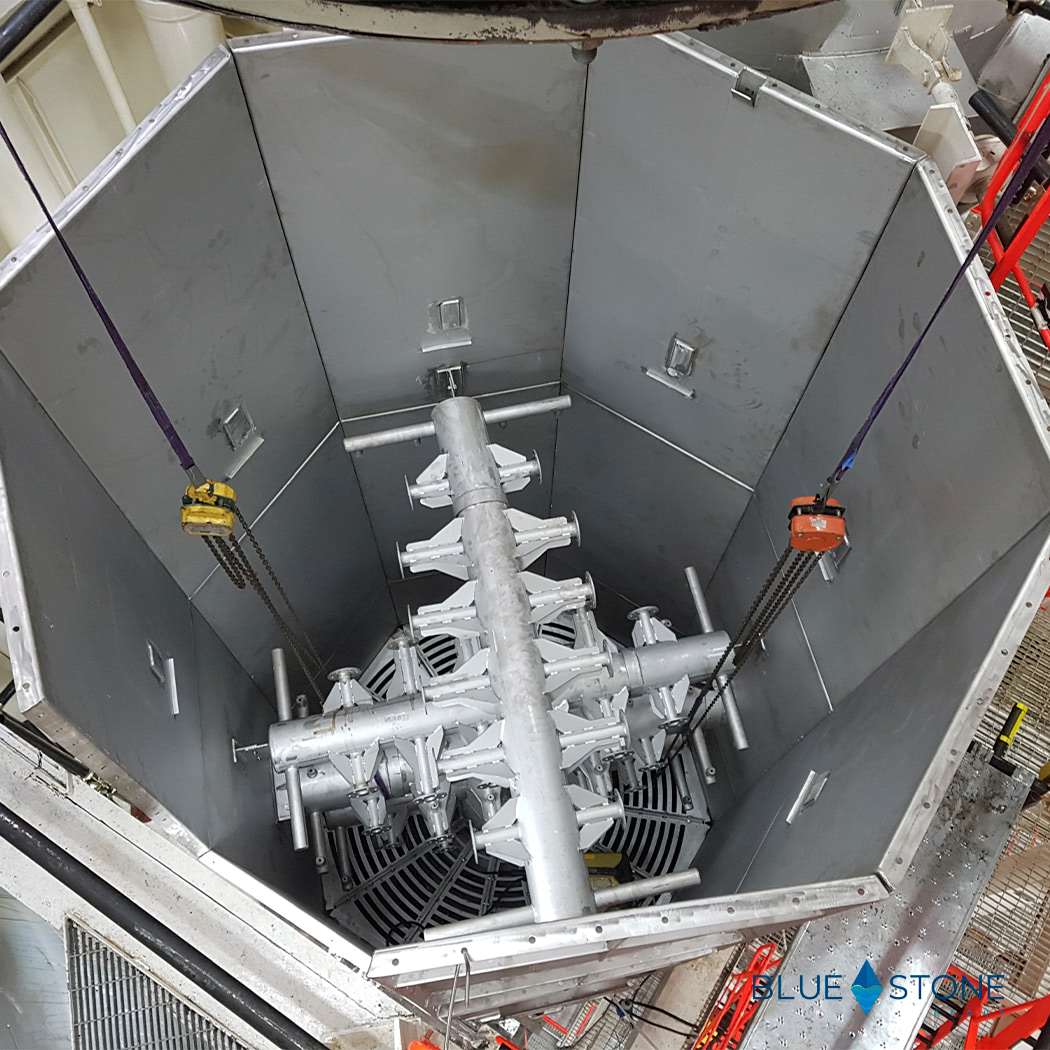 What is the Advanced Air Quality System?
Advanced Air Quality Systems filter exhaust gases prior to their release into the atmosphere.
This system removes from exhaust gases:
99% of Sulphur
> 50% of particulate matters
10% of Nitrogen Oxides
The installation on board allowed the ship to comply with the IMO 2020 global sulphur regulations and to burn HFO.
The project's main activities may be summarized as follows:
Removal of DD/GG 2&5 silencers
Preparation of the casing and framework to suit new DeSOx towers including removals, modifications and beam replacements, temporary supports, gratings, ladders, any interfering system, etc.
Assembly of DeSOx towers by means of SMO welding
Installation of Sea Water (SW) and dilution pumps
Installation of SW fine filters, water mixers and wash water filters
Installation of Overboard valves, system valves and other fittings (flow meters, expansion bellows, gauges etc.)
Visual inspection & non-destructive test (NDT) of welding seams on DeSOx Towers and on all critical system components.
GRE and PE100 Piping (Prefabrication & Installation)
Electrical Installation (inverters, switchboard, control panels, power and signal cables, cable trays and penetrations)
Finishing works (lifting points, catwalks, platforms and cleaning of all working areas)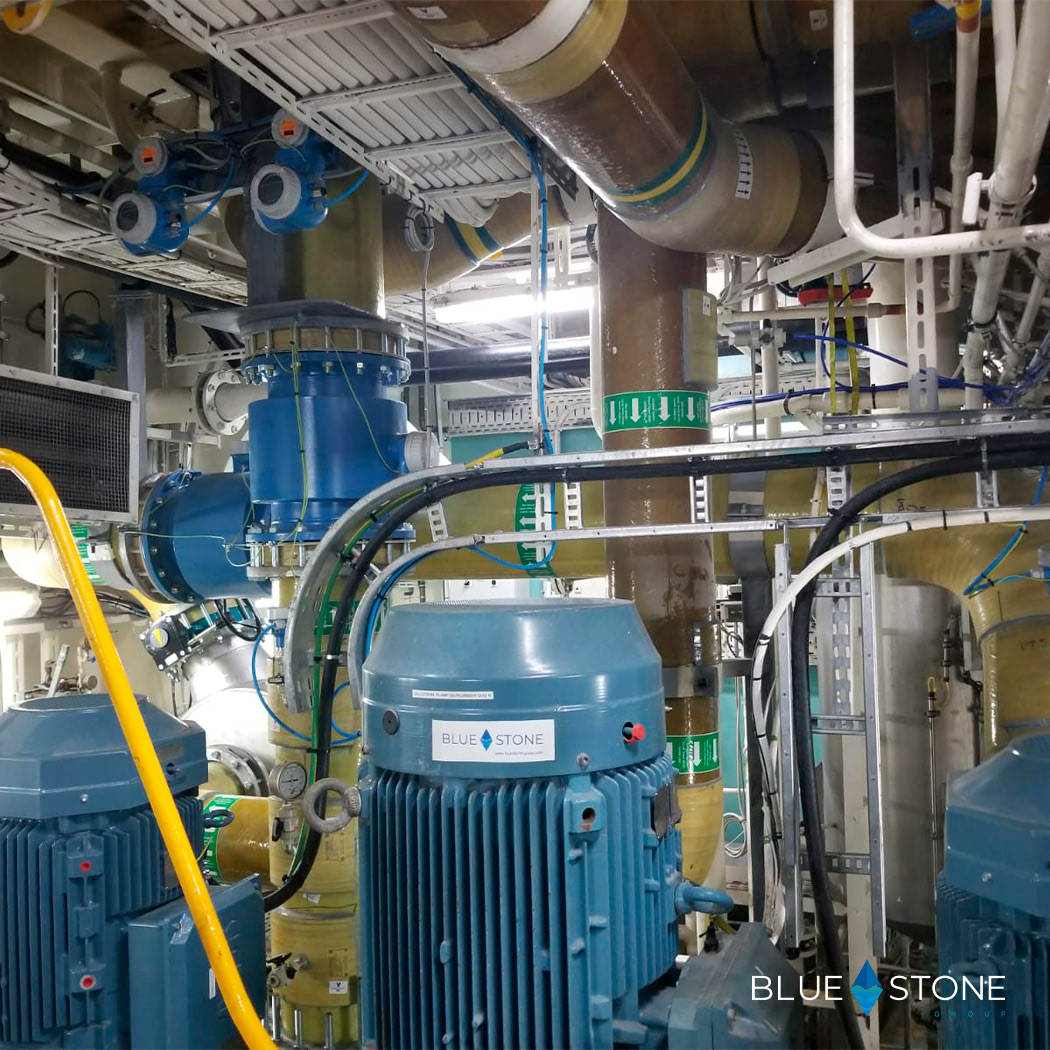 The main challenges of this project have been:
Coordination with the ship's crew to ensure that the ship is always operational and safe
Building the towers from scratch using steel panels and welding all of the connection points both externally and internally with TIG welding
Handling the 254 SMO steel plates, given the high risk of contamination (contacts with other steel grades diminish its corrosion resistance).
Logistics: materials, tools and consumables had to be provided on board right on time and delivered to different ports across Europe following the ship's schedule.
Management of interferences via other ship systems
How did Bluestone overcome these challenges?
As always, the first step was an on-site inspection and a detailed laser scan of the areas where the system was to be installed. This was followed by the Feasibility Study, the Risk Assessment and the Project Execution Plan.
At the same time, all isometric and construction drawings were developed by Bluestone's engineering team.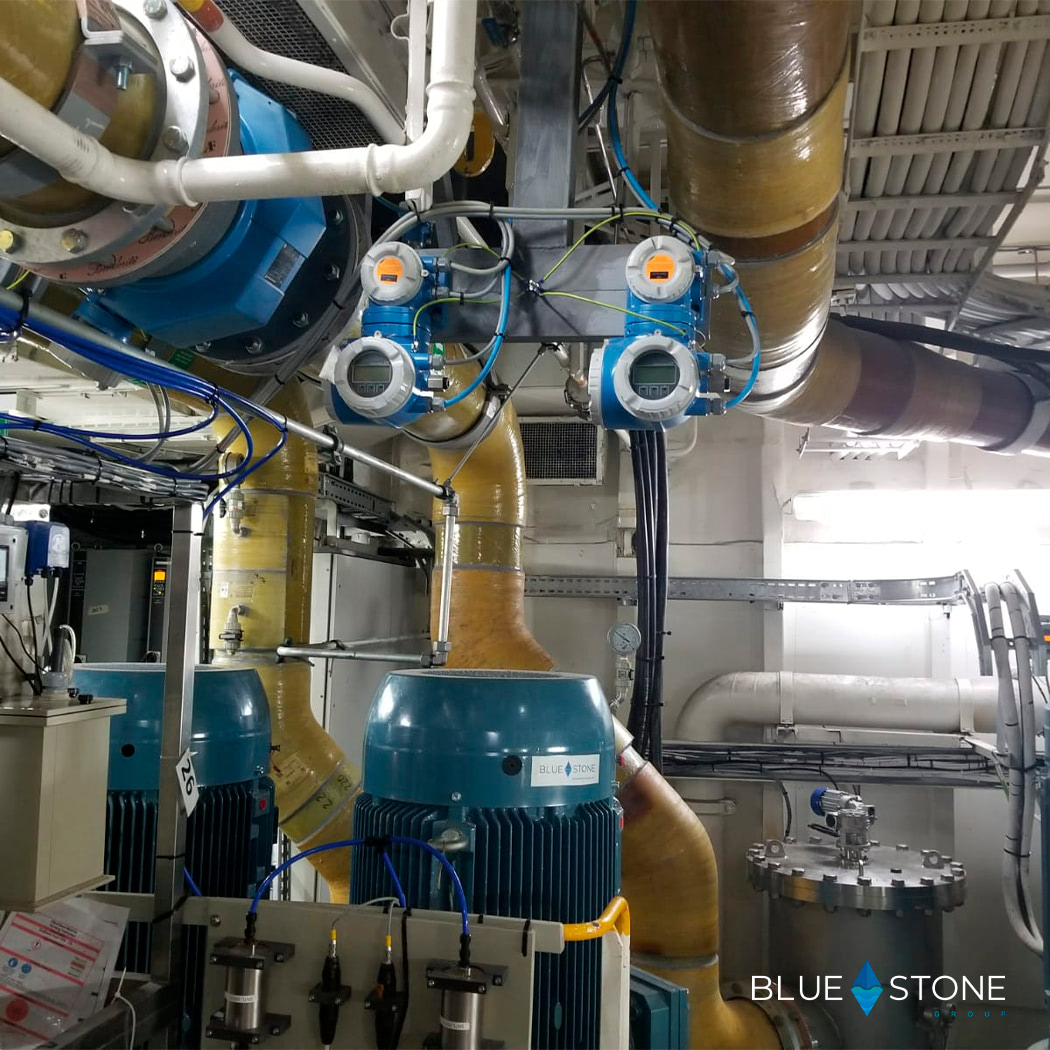 On the basis of these key documents, Bluestone developed the Material Bill , the necessary Tools and Consumables, and the Project Schedule (which included the Resource Planning).
Once this set of documents was approved by the customer, Bluestone began  with the procurement and logistic arrangement of the materials and manpower. The Loading Plan outlined all logistical details regarding the material and embarking locations.
The project was completed on-time, on-budget and with the level of quality requested by the customer, overcoming all challenges and issues which arose over the course of the installation.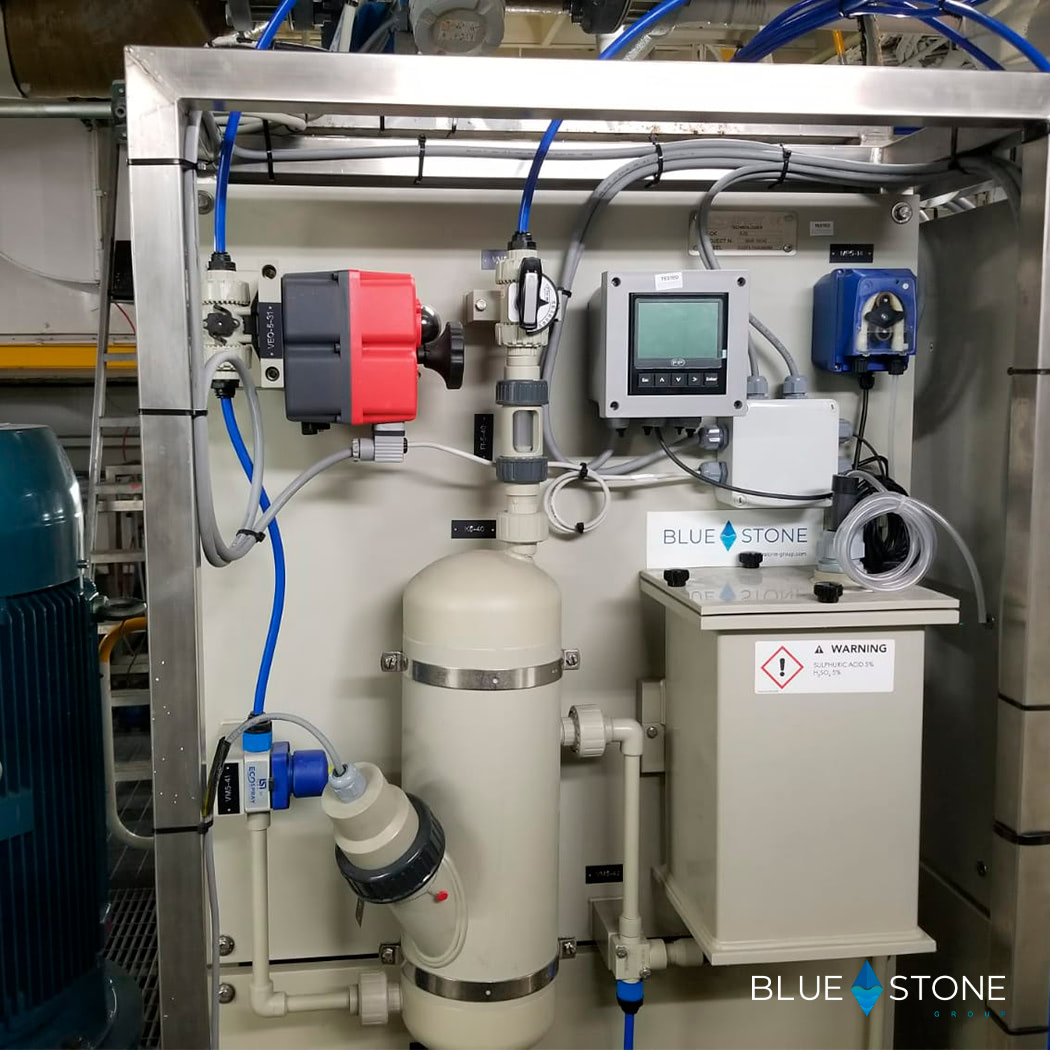 Key figures:
3 month installation
2160 project management WH
19930 Manpower WH
350+ meters of GRE pipes
9+ kilometers of electric cables
33 material shipments on board